Couplings
2021 - 2022
PALO shifts from producer's focus to commissioning new works in Helsinki by foreign artists.
Initiated in collaboration with PUBLICS Helsinki, Coupling is a new series of curatorial pairings where two artists/ practitioners are introduced to one another for the first time and show together because of some common concerns within their practices.
The first artist commissioned is Dave Mc Kenzie (NY) who addresses issues of black identity, social and political events in an often oblique way. "Coupled" with artist Maryam Jafri, Dave McKenzie has been commissioned to make a series of five textile banners, four indoors and one outside, titled as Lower, Champions, Surpass, Wedge, and Willing (2021). Each banner uses short post-scripted texts with and without images, expressing different modes of 'public address', mediated from a direct or prescriptive tone to more personal or ambiguous modes of exchange, interpretation, and distribution.
After the exhibition, McKenzie will continue to work at PUBLICS with a series of letters that are reminiscent of pen pal conversations, although in this case it is a one-way conversation. These letters are meant to be delivered to an unknown recipient, they are unsigned or seemingly anonymous, but express a number of things that McKenzie has been living with and thinking about during the course of the pandemic. In some ways the letters represent travel escape and the possibility of connecting during a time when connection is heavily mediated by technology and during a time when more normal togetherness is complicated by the need to physically distance.
More about Dave's work: whitney.org and ARTFORUM May Issue 21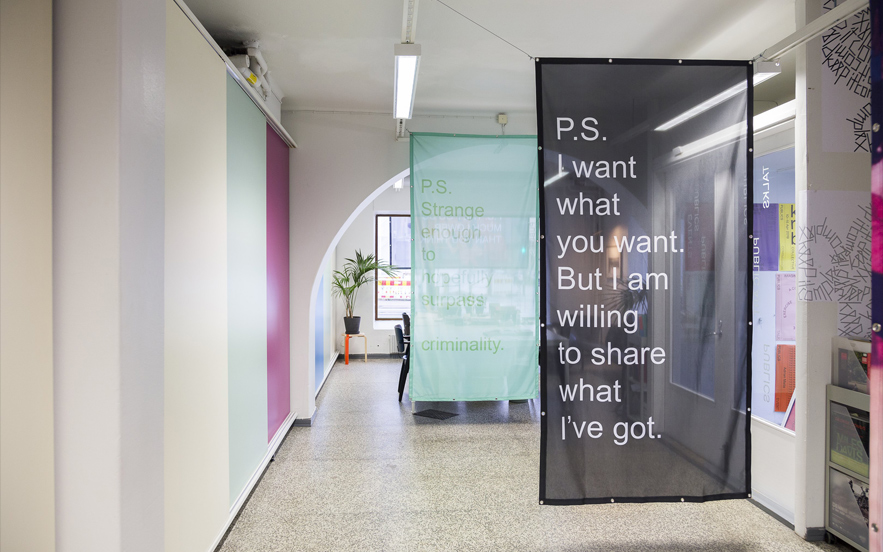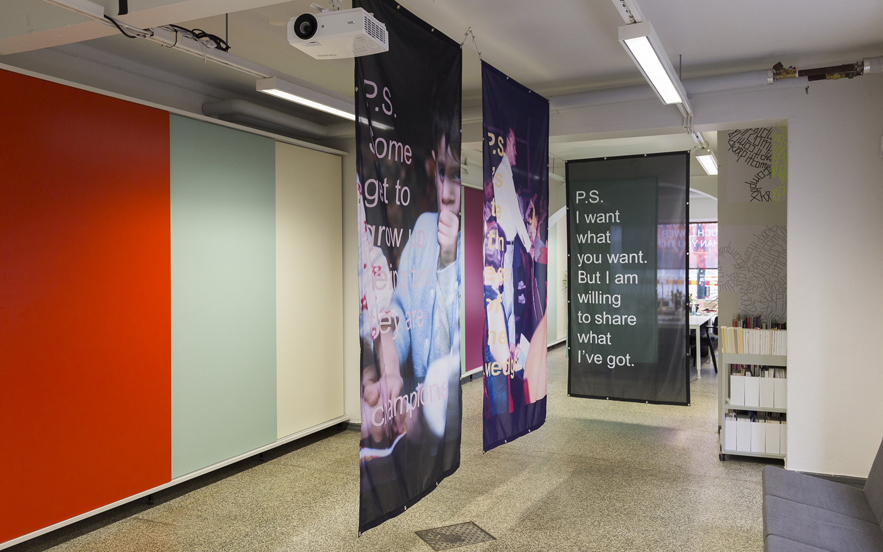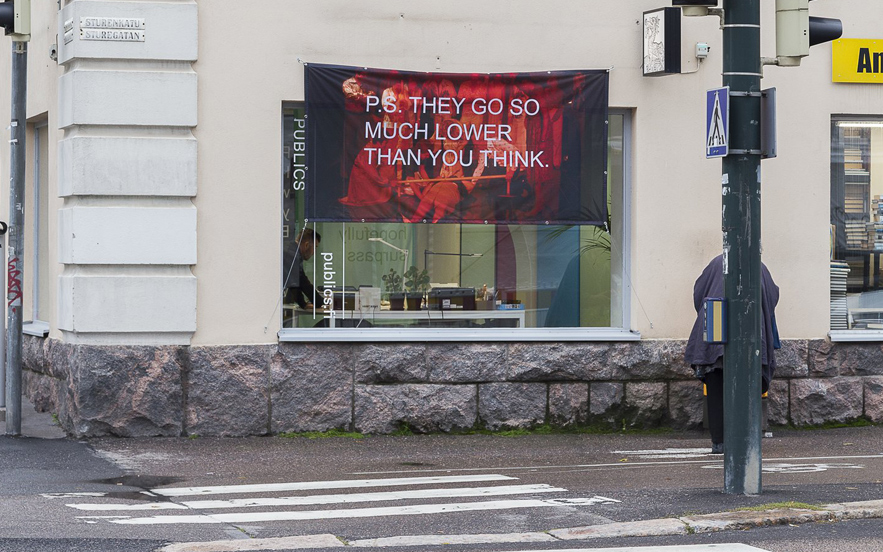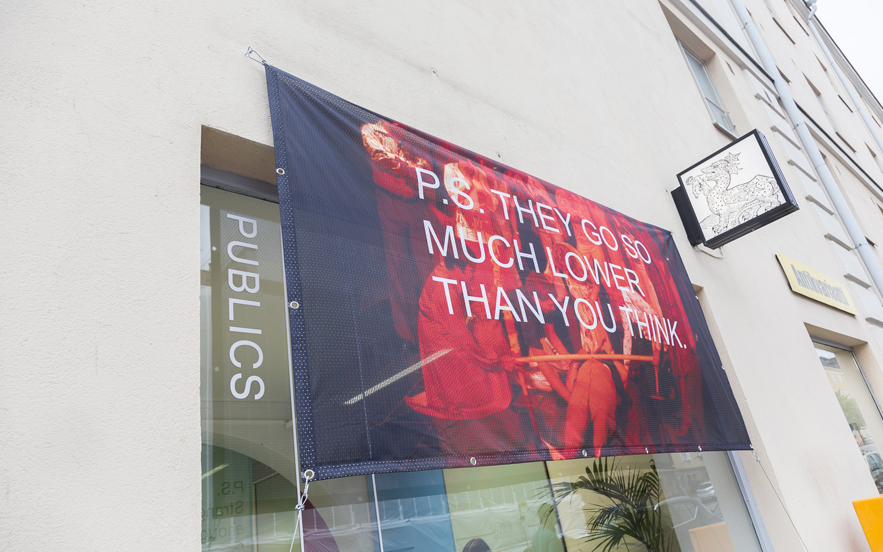 The second artist commissioned, Salomé Schmuki (Brussels/St Gallen) is a graphic designer and artist who examines the structure and organisation of language, the way in which written language is coded, and relationships and/or disruptions in various aspects of perception and the (sub-)processes involved in it. In Helsinki, Salomé will create a series of texts in video that resist the uniformity of letters, syntax and reading process.
More about Salomé's work: Dyslexia-chunking Along A Straight Line
The third artist commissioned, Anu Pennanen (Helsinki) will make the video portrait of Sturenkatu in collaboration with truck drivers working in the Vallila area. As she often departs from a concrete and specific place where she lives, she wishes to create social links and encourage unfamiliar explorations of everyday surroundings.