The opposite of urgency
2021 - 2022
A durational, independent and non-commercial approach that aims to form new relationships and productive interferences, in collaboration with curatorial agency PUBLICS in Helsinki.
PALO shifts from producer's focus to commissioning new works from artists Dave Mc Kenzie (NY), Salomé Schmuki (Brussels/St Gallen) and Anu Pennanen (Helsinki). Each artist is presented with another artist selected by Artistic Director Paul O'Neill from PUBLICS to propose a "coupling" exhibition.
Dave Mc Kenzie (NY) is an Afro-American artist who addresses issues of black identity, social and political events in an often oblique way. In Helsinki, Dave will create a series of letters to be disseminated in the local community of Vallila. The letters simply read what Dave is thinking and feeling at a given moment.. These simple forms allow him to declare and state things succinctly. Ideally there would be humour and joy too.
This work is "coupled" with Marjam Jafri's.
More about Dave's work: whitney.org and ARTFORUM May Issue 21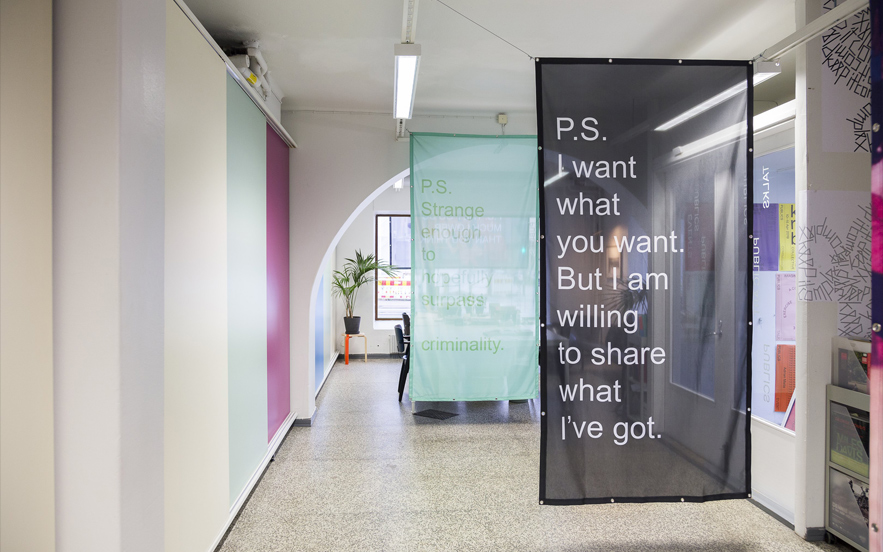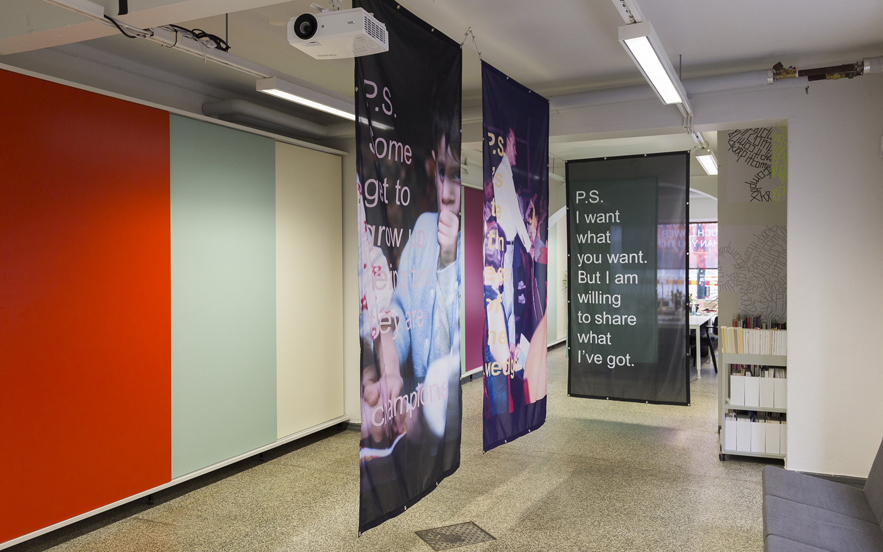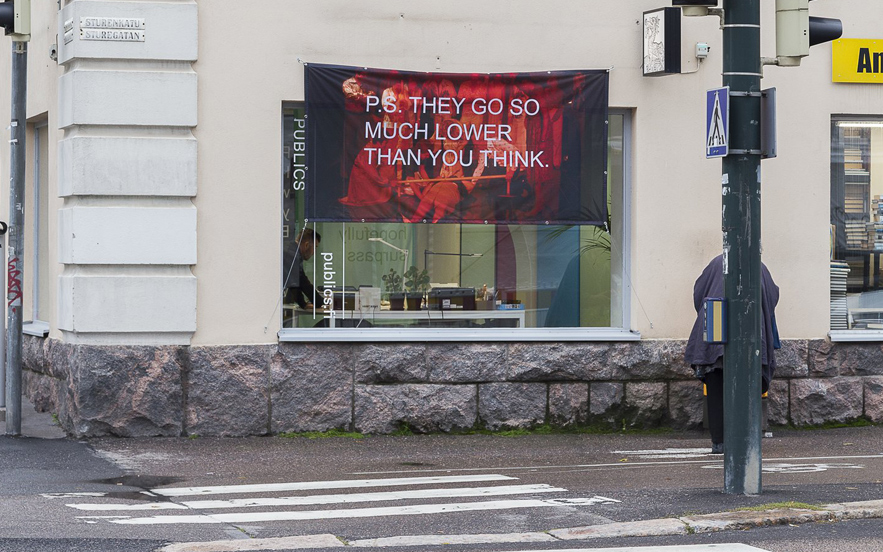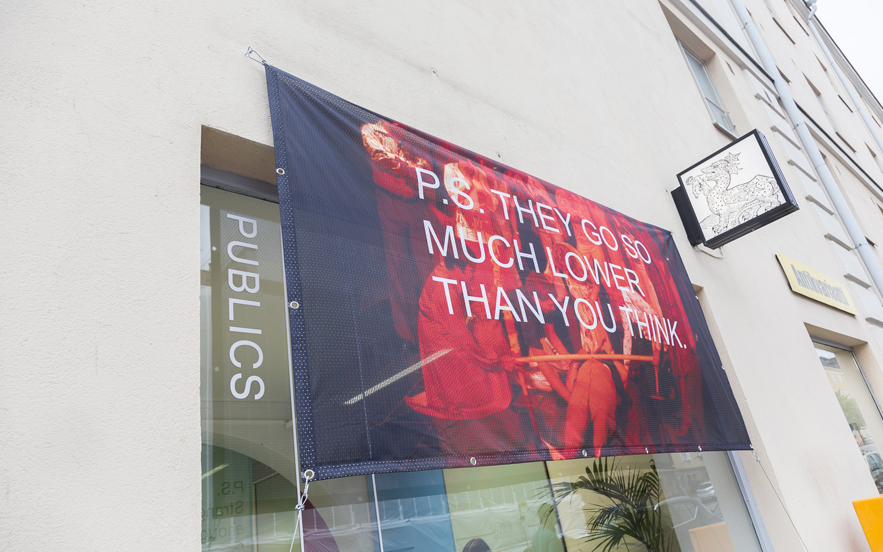 Salomé Schmuki (Brussels/St Gallen) is a graphic designer and artist who examines the structure and organisation of language, the way in which written language is coded, and relationships and/or disruptions in various aspects of perception and the (sub-)processes involved in it. In Helsinki, Salomé will create a series of texts in video that resist the uniformity of letters, syntax and reading process.
More about Salomé's work: Dyslexia-chunking Along A Straight Line
Anu Pennanen (Helsinki) will make the video portrait of Sturenkatu in collaboration with truck drivers working in the Vallila area. As she often departs from a concrete and specific place where she lives, she wishes to create social links and encourage unfamiliar explorations of everyday surroundings.
---
THE OPPOSITE OF URGENCY is a collaboration with PUBLICS Helsinki