Helsinki Coupling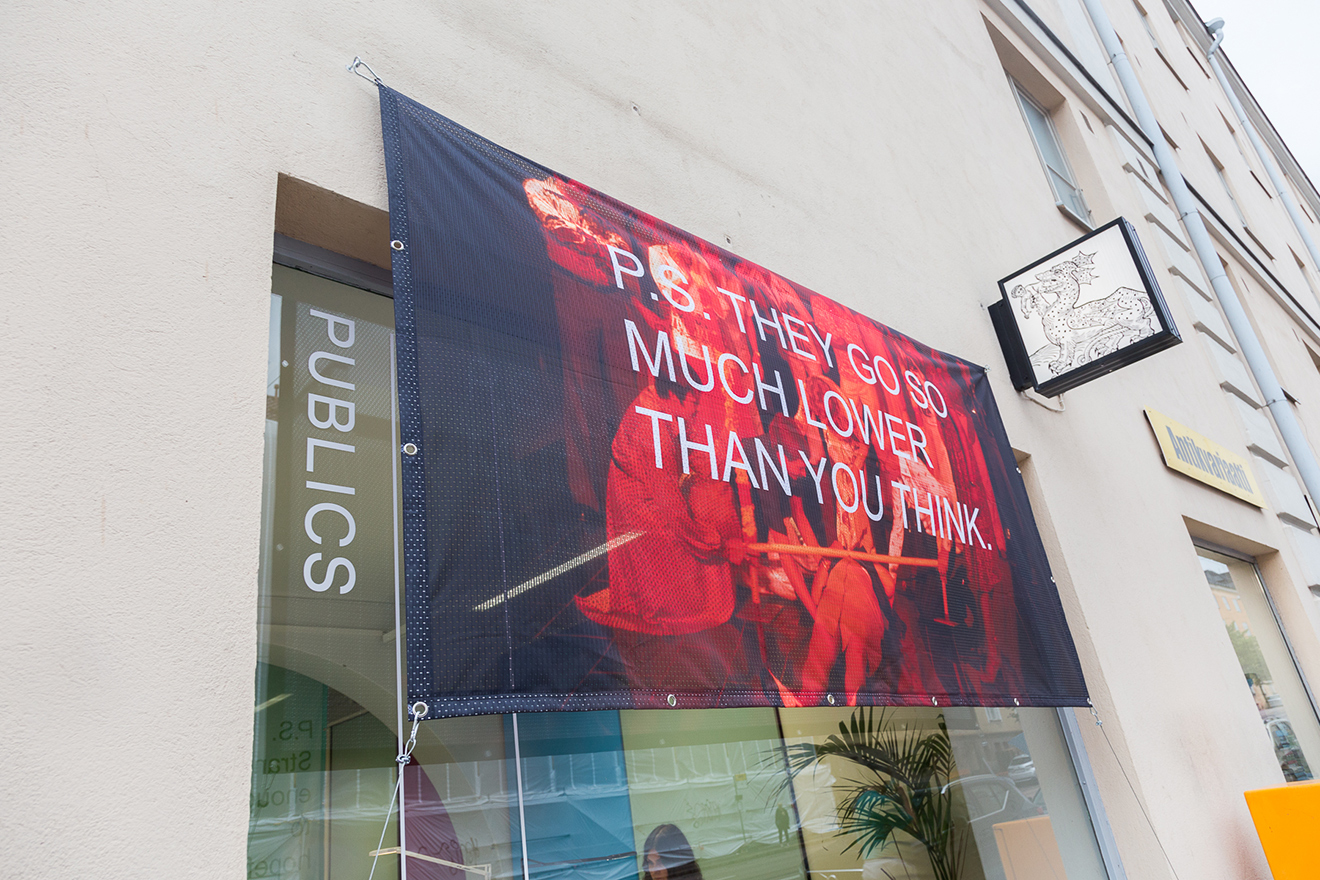 Helsinki Coupling
"P.S: They go so much lower than you think".
In 2020, PALO commissioned renowned Afro-American artist Dave McKenzie to create a new work in Finland. A series of Letters were written by the artist, delivered to unknown recipients in Helsinki, addressing a number of things that McKenzie had been living with during the course of the pandemic. Five textile Banners were then produced using short post-scripted texts with and without images, expressing different modes of 'public address'. The work was exhibited in PUBLICS Helsinki new "Coupling series", where two artists/ practitioners are introduced to one another for the first time and show together because of some common concerns within their practices. In this exhibition, all four pieces from the Versus Series (2012-15) by artist Maryam Jafri are displayed together alongside the new correlated work (Dis)appearance Online (2021) and Getty vs. Ghana (2012), in dialogue with Dave McKenzie's.
The artist says of the work: "I have been working with the banner format since 2016. I go through a collection of 35mm slides that I have amassed and pull out images that feel resonant. I scan them and then try to write to them. In the initial moment they feel urgent and the text image link is born of wanting to see this image exist right now —as if I needed to carry it through the streets or hang it on my building. It is also a fleeting feeling and this is one of the reasons that I always see the banners as works that are constantly being put up and taken down—more personal than institutional context. Almost as if they exist in a "when needed" state. I don't know the photographer of most of these images but I assume we were very different and the text is probably my way of pointing to this imagined difference."
Following this exhibition and a survey the Whitney Museum of American Art in New York in 2021, PALO joined forces with PUBLICS and Rooftop Press to publish the first book on Dave McKenzie's work. Featuring an essay by curator Bhavisha Panchia, the publication examines McKenzie's modus operandi in a context where the prevalence of fascism and white supremist rhetoric in Western democracies thrives.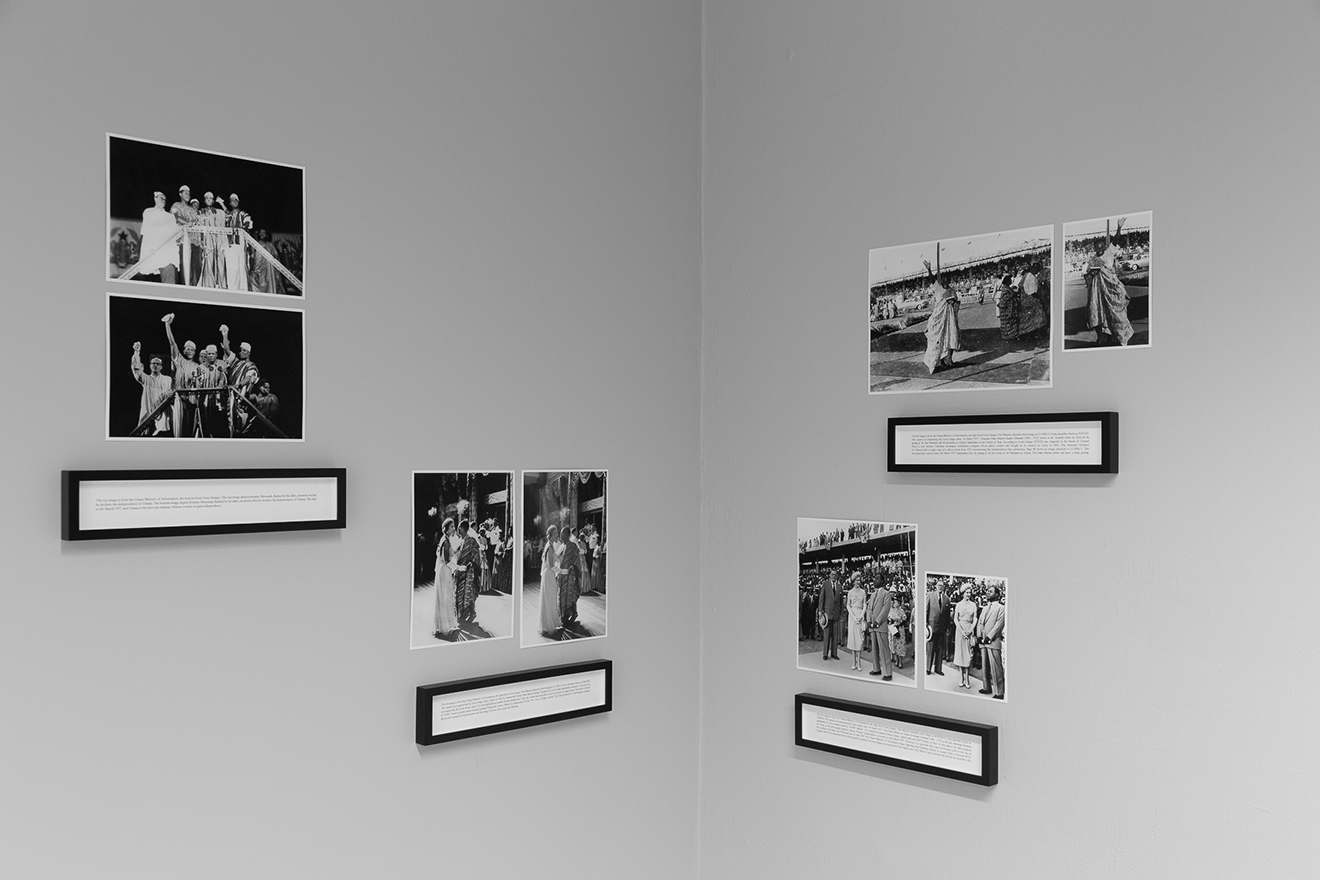 Maryam Jafri & Dave McKenzie "COUPLING" is organised by PUBLICS Helsinki and co.produced by PALO. Curated by Paul O'Neill, Artistic Director of PUBLICS, with Stéphane Querrec, Director of PALO.
PALO has also made possible the inclusion of the "Banners" in exhibition: Lagos Photo Festival 2023 – curator Azu Nwagbogu.
The publication Letters and Banners (2022) is co-published by Rooftop Press, PUBLICS and PALO. Essay by Bhavisha Panchia. Design Emery Norton Lane. Book launches: Galerie Barbara Wien Berlin, Riga Photo Biennial, Apex Art New York.
Browse other programmings: